Basically illustrations are about how people coexist in cities: sometimes in harmony, other times with tension.

Two illustrations on the "spatial contract", this is own term of Antonis, imagine it's about how when people coexist in cities, there are always those invisible boundaries in place that keep us apart, even if there's no strict policing that tells us where to go.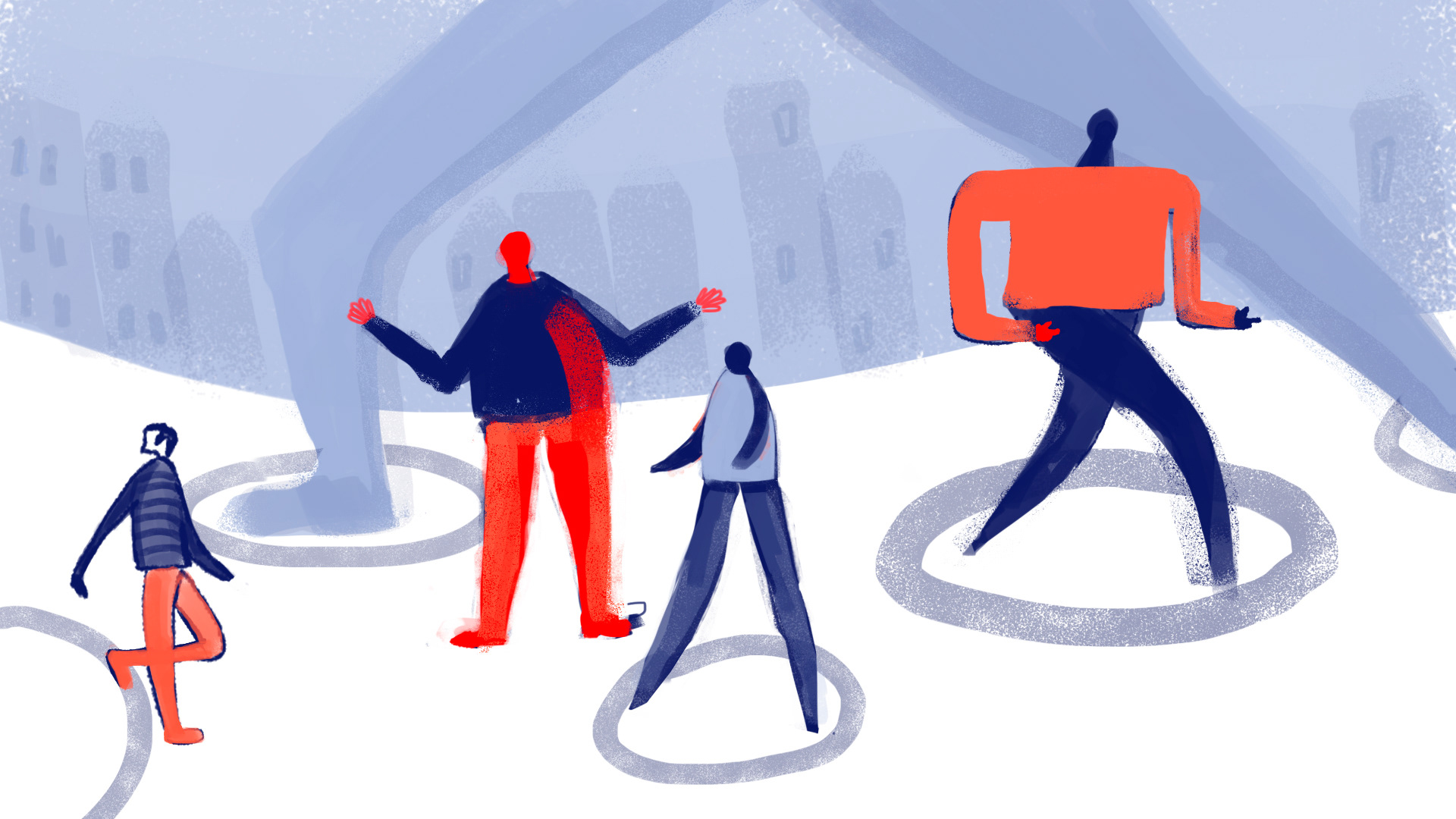 This one is about "gentrination" (instead of gentrification) which is about the global financial crisis and how it affects local communities on the ground.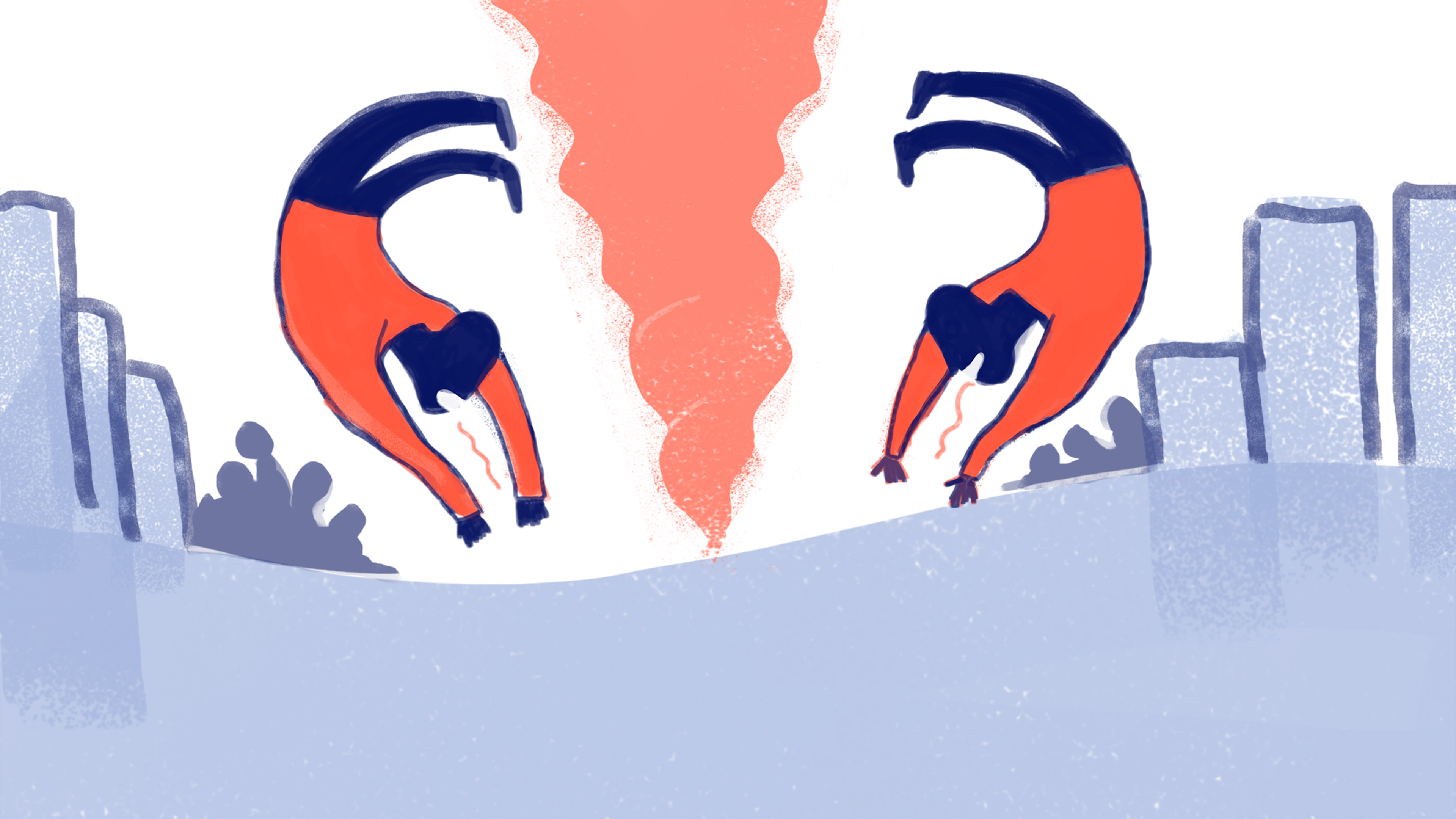 Illustration that demonstrates multidiversity: all people mixed together.